About
Toby's Story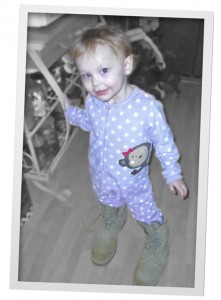 October, known to some as "Toby," was only two years old when she died from abuse at the hands of her mother's boyfriend in 2011. She endured for hours after suffering broken bones, extensive bruising and brain swelling before medical assistance was called for.
What is a crisis nursery?
A crisis nursery is a licensed facility providing short term, non-medical residential care and supervision for children under six years of age, voluntarily brought by a parent of legal guardian due to a family crisis or stressful situation for no cost childcare.
The not for profit Crisis Nursery will offer supportive services that link parents and caregivers to community resources to help parents cope and problem solve while keeping the child safe.
It provides an option for parents to leave their children in the care of safe and dedicated caregivers, offering support in times of need.
Why does Great Falls need a crisis nursery?
72% increase in new child abuse cases in the last five years in Cascade County. Infants and toddlers are most vulnerable to child abuse and neglect, often resulting in death.
When will this Crisis Nursery be ready?
The Crisis Nursery is still in the planning stages and the committee knows that the needs is extremely urgent; they are working to complete the business plan and begin a fundraiser campaign, with the hopes of having a completed nursery available in April 2019.
Who is planning the Crisis Nursery?
The Child Abuse Prevention Committee is composed of representatives from multiple organizations such as the Early Childhood Coalition, The Dandelion Foundation, Cascade County Health Department, Center for Mental Health, Cascade County Attorney's Office, Alliance for Youth, Eagle Mount, A.I.S.L.E., Exchange Club, and Kiwanis Club of Great Falls, as well as other community volunteers
Where will Toby's House be?
A site has been selected and the board is in negotiations for purchase.
How will it be funded?
We are a 501(c)3 Non-Profit Organization. Our goal is to utilize donations and grants to prevent child abuse and assist families in crisis.